[23 February 2010]
The organizing committee for Balisage 2010 have announced the topic of this year's one-day pre-conference symposium: "XML for the Long Haul: Issues in the Long-term preservation of XML,"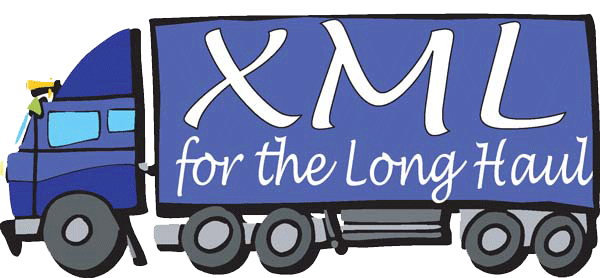 and have issued a call for participation. The basic question is roughly this: what do we need to do to make sure that XML-encoded data is usable for long periods? Descriptive markup was invented by people who needed and desired longevity, application independence, and device independence for their data, so longevity is often used as a selling point for the use of SGML and XML. And as sometimes happens with selling points, the precise nature of the relation between XML and long-lived data is sometimes obscured, to the point where some potential customers may believe they have been told that the use of XML in itself guarantees data longevity. And maybe they have, but not (I should think) by anyone who knows what they are talking about. The use of XML, or more generally descriptive markup, may be a necessary condition of data longevity, but it's unlikely to be sufficient, just as a hammer may be necessary (or extremely helpful) in getting a nail driven, but buying a hammer does not by itself get the nail into the wall.
There's a lot to be said about the facets and ramifications of the topic, but I think I'll save those for later posts. For now, I'll just say that I'll be chairing the symposium this year, and I hope to see readers of this blog in Montréal in August.
[My evil twin Enrique had been tugging my elbow for some time, and now asked "So why is the logo a moving truck? Will non-native speakers of English understand the reference?" I don't know (but if you do, I'm interested to learn: native speakers of other languages, please speak up! Does the logo make sense outside of English?), but I can at least explain. The English phrase "long haul" refers most literally to long distances, especially for the transport of freight or people (as in "long-haul flights" and "long-haul trucking"). In an extended sense (originally metaphorical, I guess) it denotes a protracted or difficult task ("we're in it for the long haul") or an extended period of time. Long-term preservation of data and meaning involves a long haul both in the sense of being a difficult task and of involving long period of time. "Oh," said Enrique. "I get it! The logo is a truck used for long-haul freight transport, the way XML may be used for long-haul preservation of information. Don't you think you should explain that somewhere?" "Maybe," I said. Maybe I should.